"Mines and Money London is the 'must attend' event
for every serious mining investor"
Ronald-Peter Stöferle,
Managing Partner & Fund Manager, Incrementum

 

Dear members,
At long last the mining industry is back on track!
Gold prices are up. Many mining companies have repaired their balance sheets. The industry is cautiously gearing itself for growth after 4 years of pain. Investors are coming back to commodities. Greed is back.
However challenges still lie ahead.
Many sectors of the mining industry still haven't resolved their problems of over-supply. In some base and bulk commodities the immediate future looks bleak. And geopolitical factors – Brexit, Putin & Trump – make for a highly volatile world.
Mines and Money London programme is now ready to be released.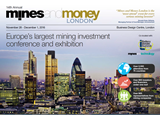 The 14th Annual Mines and Money London show on 28 November to 1 December offers financiers an excellent opportunity to brand and establish themselves as an industry leader. With the sector bouncing back we are seeing an increase in investors and mining companies attendance as deal making returns to the fore.
Don't forget, all members are eligible for 15% discount off the standard rate. Use discount code: ML1075MP when registering.
Ways to register:
Visit: london.minesandmoney.com
Call: +44 (0) 207 216 6056
Email: cs@resourcefulevents.com
We look forward to welcoming you to the event.
Kind regards,
Mines and Money London
london.minesandmoney.com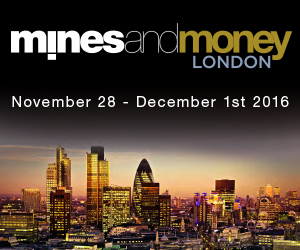 Source: http://london.minesandmoney.com/